DJI Mavic 3 launch.  Why shouldn't we worry about the lack of a "C" mark?
Update.  As of 18th August 2022, The Mavic 3 has achieved the first C1 marking for use in the European Economic Area only (so no UK C1 mark at the moment).  However, see my predictive blog here!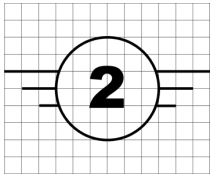 DJI's Mavic 3 launched on 5th November to a fanfare of abuse from UK hobby and professional flyers alike.  Why? because a lot of operators had pinned their hopes on it being the first "C" marked drone to be made available to the UK market.  Whether the lack of a C mark came as a surprise will depend on a few factors:
The operator's knowledge of the current legislative framework
Whether they have kept abreast of recent public domain interviews with representatives of the CAA
Whether they have spent money on an A2CofC course
Whether they understand the difference between Open and Specific category flights
Whether they hold a valid Operational Authorisation
There could be more, but these are ones that seem to have raised their heads in the various Facebook groups on the day of the official launch.
What the hell is a C marked drone?
C marking (or rather UK marking in UK law), is an indelible mark that has to be made on a drone by the manufacturer or an approval body to confirm that it meets the requirements to fly safely at reduced clearances in the Open Category.  A sticker, or painting the drone with Tippex just won't do.  The marking confirms that a whole host of safety measures have been built into the drone in terms of software and hardware.  These measures can be found in CAP1789B
As mentioned above, a C marked drone can generally be flown at reduced clearances from uninvolved people.  This is specifically the case for C1 and C2 marked drones.  If the Mavic 3 had launched with a C1 mark it would have been able to fly pretty much anywhere in safe airspace except intentionally over uninvolved people.  A C2 marking would have given it the ability to be flown at 5m from uninvolved people in slow mode, though this is subject to a "1:1" rule whereby as the drone gets higher, the horizontal clearance from people should increase.
What do the CAA say?
Recently the CAA were interviewed at a commercial drone show.  It came to light that although the specifications are in place for the C marked drones, the approving bodies are not.  This is hardly surprising given a global pandemic hit just as the new regulations were introduced.  This is one of the reasons that EASA and the UK government extended the transition period (during which "legacy" or non C-marked can be used in congested areas under Open category rules) by six months.   However, I can't see many signs that the manufacturers have a backlog of drones, fully compliant with the specs, sitting ready to be tested and approved.
Retrospective marking
Lots of people are pinning their hopes on retrospective marking.  Even the CAA have hinted that this might be possible.  However, any move in this direction is fraught with difficulty.  For a start, the legislation clearly states that it is not allowable.  The CAA can't unilaterally change this because it is one of those pesky things called a law.  The CAA doesn't write the law, parliament does.  Even if parliament decided that it was a good idea to allow people to get their drones marked up, it would have to involve a complex return to DJI or an approved body and possible a partial rebuild.  This isn't the market DJI or any other drone manufacturer is into…they just want to build and sell drones.  Any examination of DJI's history will indicate that they are primarily in business to make money, not stroke and soothe their customer's feelings.
How invested are you?
If you have paid for an A2CofC course, you will probably be desperate to see a C2 marked drone.  After all, it will let you operate (within reason) down to clearances that once required a special authorisation from the CAA.  Cognitive dissonance means that you are likely to react negatively to the non-availability of C2 drones.  However, those who see the Mavic 3 as a very expensive piece of kit may want to think about how much extra a C2 drone is going to cost.  C1 drones will probably look similar to the Mavic 3 in terms of mass and capability so expect C2 units to be real pro-level kit at a pro-level price…and professionals are unlikely to be operating them in the Open category.
Specific Category – what's that?
The Specific category is a step up from the Open category.  Operators working in this category have proven themselves competent to the CAA with both theoretical and practical tests and have to work to a set of procedures contained in their Operations Manual.  They can fly drones up to 25kg in weight in congested areas and can fly these over people's heads if safe to do so.
But critically….the drones don't have to be C marked!
Right up until today I have seen posts from experienced operators who are still confused on this point so I am going to write this in BIG, BOLD LETTERS…
C Markings do NOT apply to Specific category flights!
So if you currently operate drones under a PfCO (which actually no longer exists), or an Operational Authorisation (which is what your "PfCO" actually is now), then you will be able to operate the Mavic 3 in congested areas under the conditions of your OA even after it is banished from those areas under the Open category rules.  Eyeup intends to be flying its Inspire 2 and M210 drones in congested areas well into the next few years under its own OA.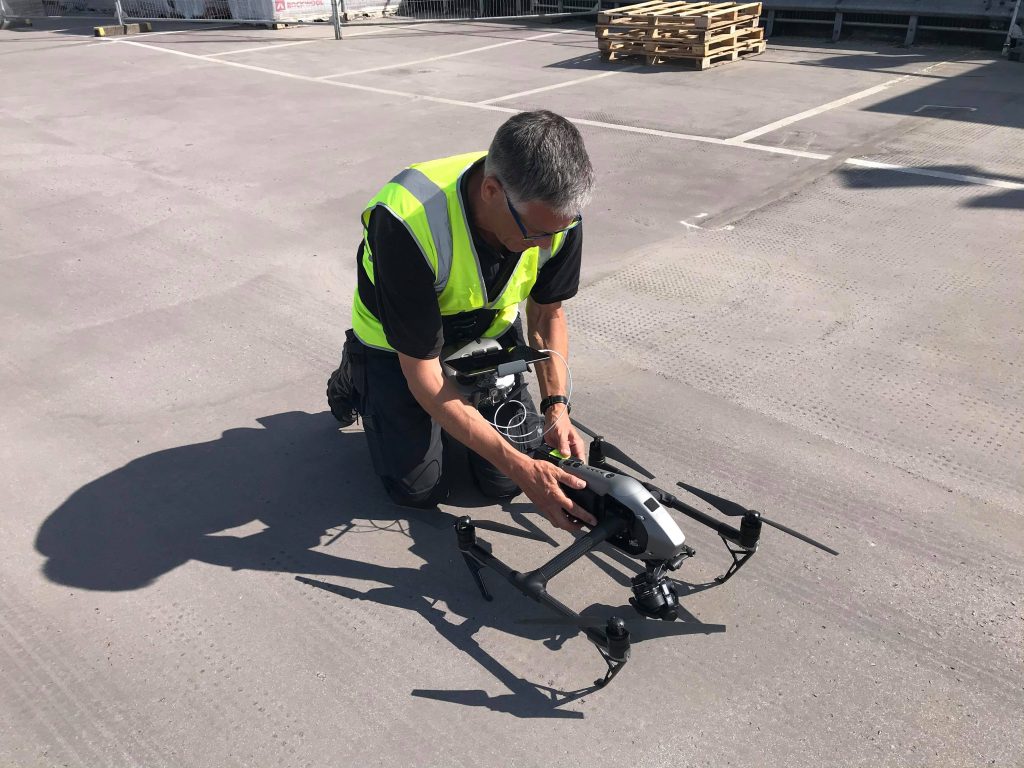 The really quite frightening aspect is where PfCO/OA operators don't seem to understand the rules.  The Open category opened up drones to be used for commercial purposes by just  about anybody, meaning that traditional operators have got new competition, and lots of it.  I am still, 11 months into the new regulations seeing posts from clueless "PfCO holders" claiming that you need permission from the CAA to earn money with a drone.  This implies they are pretty clueless about the new regulation and may even be missing out on some relaxation in their own clearances.  Is this a problem?  Not to me…but it may be to them.
What if I haven't got an Operational Authorisation
If you are a hobby flier and want to fly anywhere near a congested area you will either need an A2CofC or you can fly in the Specific Category under what's called Article 16.  You need to join either the BMFA or FPVUK, do a test with them and they will give you access to what is called an Article 16 exemption.  You will need to fly at risk assessed sites or ensure you carry out a proper risk assessment yourself.  There are other requirements but I'll let you research this area yourself.  To be honest, I'm not a fan of this particular exemption but I'm happy enough to let you know it exists.
If you wanted to do an A2CofC, I can highly recommend UAVHub.
Summary
In summary then.  The Mavic 3 is not C marked at launch. Theoretically, if they can get it through a currently non-existent approvals body, then they could re-market it as a Mavic 3 "C" or similar.  However, that wouldn't change the lack of marking on all the non "C" models in the big wide world.  So if you are determined to buy one of these as a C1 drone then I would definitely hold fire.  I doubt you will be able to use the current version as a C class unit but there is a possibility that DJI will work some magic once an approvals body exists and create a truly fantastic tool.  It won't require an A2CofC to operate in congested areas and will provide fantastic performance.  Hell, if that happens I may even buy one!