Could the DJI Mavic 3 gain UK C1 marking by Christmas 2022?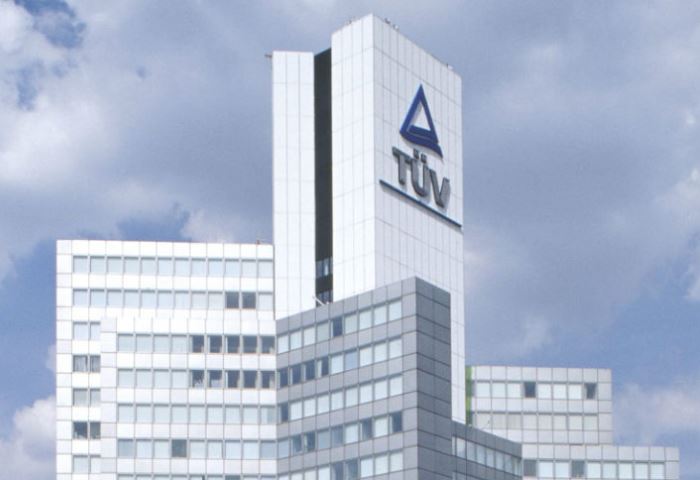 TUV Rheinland, a world respected test and certification body, has announced, in tandem with DJI, that the Mavic 3 has achieved the world's first EASA C1 certification.
See here for the TUV announcement

So what?
What does this mean for UK flyers?  In essence…nothing…yet.  The UK is not a part of EASA and since Brexit we have stepped back from working in lockstep with the European aviation organisation.  Any changes at this stage will only impact flights in the European Economic Area (EEA).
If we take the press releases at face value, it appears that a firmware update will be rolled out in the final quarter of 2022 and some sort of labelling system set up so that compliant UAS can be appropriately marked.  Although not in the spirit of the regulations, I suspect that the EASA regulators may be minded to turn a blind eye in order to get the system up and running because hey…safety first guys yeah?
What could it mean for the UK?
Well, if you listen to those in the know, you'll realise that the delay to C classification in the UK (which is actually referred to as UK marking in our regulations) is down to the fact that no "conformity assessment body" has been approved in the UK by the Department for Transport.  Having been impacted by the jingoistic needs of Brexit, the EASA regulations, when brought into UK law, were changed to ensure that a horrible, nasty European assessment body couldn't be used to approve drones for use above this green and pleasant land.  This makes no sense at all in reality as we have essentially copied and pasted the same specification across from Europe and called them our own.  Even the C (UK) mark itself is identical in both sets of regulation (see below) but hey…politicians yeah?
This is covered in Article 22 (2) of the regulations
Article 22 (2) A conformity assessment body shall be established under the national law of the United Kingdom and have legal personality.
The assessment body, in turn, has to be in receipt of an accreditation certificate from the United Kingdom Accreditation Service.  That's a real thing based in Staines-upon-Thames.
I may have found a suitable Assessment Body
Now, it just so happens that if the UK really wanted a UK Assessment Body to do all this pesky additional (and entirely unnecessary) assessment, then they could do worse than have a word with those Germans at TUV Rheinland.  Well, not the ones in Germany obviously, that would never do because that organisation isn't established under the national law of the United Kingdom.
No, it isn't.  But presumably TUV Rheinland UK Limited is.  It can be found at Companies House (Co no. 03777795) and is registered in Birmingham.  Presumably that's "UK" enough for the authorities.  I suspect these guys have the wherewithal to test the bejesus out of the Mavic 3 and come to exactly the same conclusions as their Teutonic cousins.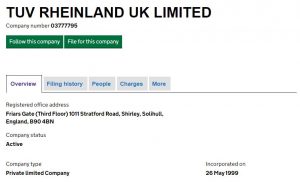 Is it really that simple?
I'm often happy to point out that everybody else's job looks simple…until you have to do it.  So I'm certain that this can't be as straightforward as I'm suggesting.
But at the same time, all we require at this point is a rubber-stamping exercise of the same data already produced in Germany because, although there has been some minor divergence from the EASA specifications, none of these make the specifications tighter and are not at all material.  For instance, the EASA specifications require a green light visible from the ground whereas this requirement has been removed for the UK…but there is nothing to stop the light from being there (so no changes required from the manufacturer, just a tweak to this section of the report.
Crystal ball-gazing
So, I'm going to say that there is no real reason why the UK can't have an C1 (UK Marked) approved drone available to industry and hobby users alike, by the end of the year in line with the rest of Europe.
Naturally, there will be huge political capital to be gained here because I'm sure I've heard once or twice from our current leaders that the UK is "world-beating" in so many areas and that we are driving forward in technological fields.  It would be a shame if we dropped the ball on this one!
If this has been of interest, you may also like to look back at my blog  where I predicted it would become the first C1 marked drone. 
Further reading
If you're having trouble sleeping and want to understand this in more detail, then you need to check out the UK retained version of (EU) 2019/945, which can be found in the CAA CAP1789B