The User Manual is your Bible!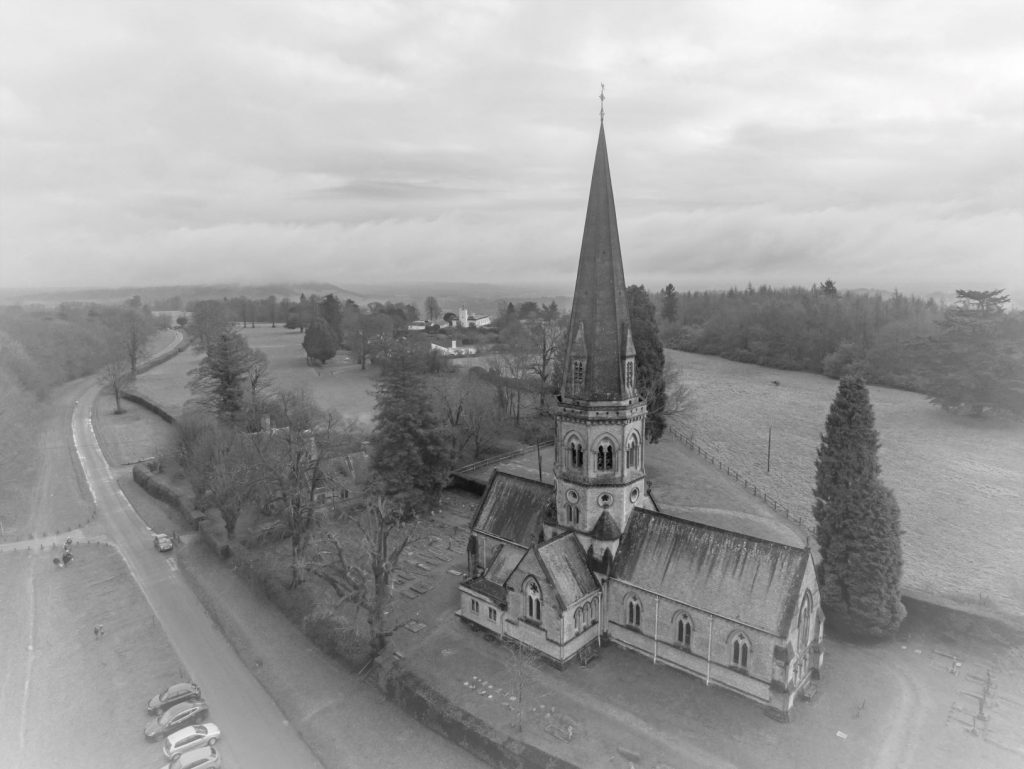 This is just a quick guide to help keep newcomers legal.  It is not a full explanation of what and where you can fly but just a guide to the bare minimum you should be doing if you want to fly a camera drone around.
Great, you got a new drone for Christmas and even now are charging your batteries for the next flight.  You may even have joined a couple of Facebook groups over the holiday.  These are full of advice on buying ND filters, flying as far as the tech will let you go, oh and RULES.
Yes, believe it or not, drones are classed as aircraft and there are some rules attached to their use with some pretty steep fines in play.  The fines have just been introduced so you don't want to be the one who is used as an example to the rest of the flying community.  What are the most important steps for a new drone owner to take?
Step 1.  Register as a UAS Operator
Assuming you have a drone fitted with a camera then you must register yourself as an Unmanned Aerial System (UAS) Operator with the CAA.  If you are under 18 you'll have to get an "adult" to do this bit for you.  I know…most adults are idiots and can't possibly understand the tech but guess what…they are now responsible for ensuring you fly safely!  Once you (or they) have done this you (or they) get an Operator ID.  This must be printed out in letters minimum 3mm high and fitted onto the body of your drone somewhere that it can be accessed without tools.  It can go in the battery compartment but I'm not sure I'd recommend that.  Battery compartments are for batteries.  Not bits of paper and tape and adhesive which could get rubbed away and find its way into the connectors.  Mine is stuck on the outside on my drones on a strip of paper held down with Sellotape.  It works fine.
By the way, you must put this Operator ID on every drone you own.
You can register as an Operator (and cover off Step 3 too) here.
Step 2. Read the User Manual
Secondly, you must, must, must read and understand the instruction manual.  Not just the quick start guide, but the actual full manual.  Just do a search using the manufacturer name, model and the words "instruction manual" and you should be able to track it down.  With DJI models a good tip is to Google the model and the word "downloads".  Here's the results from googling "DJI Mavic Mini instruction manual":
And this is what you get is you click on the first link.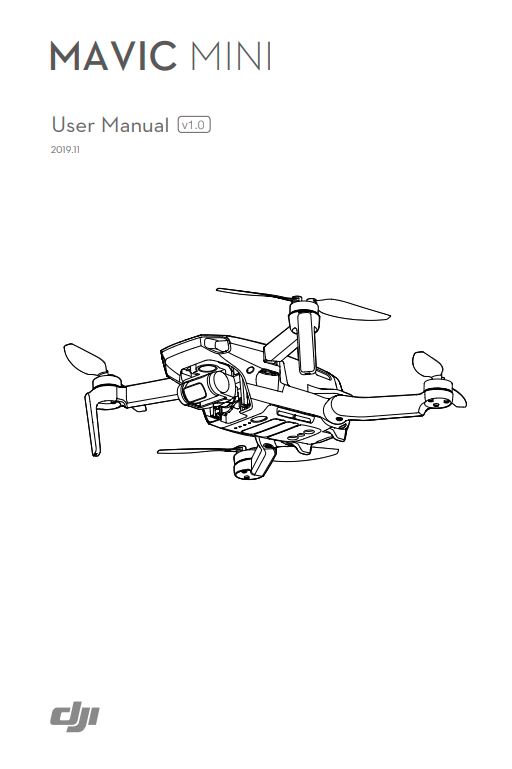 It can sometimes take a little bit of digging but you will get the official manual in a couple of click or so.
It is a legal requirement that you read and understand the manual.  Key points to get into your head are the failsafe features (usually referred to as Return to Home), emergency switch off in case everything goes wrong and you are about to hit or be hit by an air ambulance and probably any bits on obstacle avoidance and its limitations.
The stuff about the camera is all nice to have but camera settings are best learned with a fresh battery, on the ground without taking off.  Don't try to learn how to use a sophisticated aircraft and sophisticated camera at the same time.  It will take longer and you are far more likely to crash, lose your drone or just get appalling results.
Step 3. Get a Flyer ID
Finally, you may need to do the Flyer ID test.  You need to pass this and obtain a FlyerID if your drone weight 250g or more.  "Hooray", shout all the Mavic Mini and Mini 2 owners.  "shut up and stop revelling in your stupidity" I shout back.
The FlyerID test will give you a very basic grounding in air law and safety.  It will NOT turn you into an expert on anything.  But, it comes complete with a training video, you get as many goes as you like and you can have the information you need open right in front of you at the same time.  Knowing what's in it may save you getting into trouble and since ignorance is no defence in law then it's best not to be ignorant.  You do not have to put your Flyer ID on the drone, only the Operator ID from step 1.
If your drone weighs over 250g then you have no choice…you must do the Flyer ID test.
By the way.  You need to have ready access to both the Operator ID and Flyer ID certificates whenever you fly.  I have mine online but there is a backup hard copy kept in my car just in case.  You could photograph them and store them in a specific album on your phone…then hope your batteries don't go flat just as a policeman wanders across…
You're Done
That's it.  The bare minimum.  There's lots more to learn in this amazing hobby and there may even be a chance to earn some money doing it.  But in the meantime:
Register your Drone
Get a Flyer ID
Read the flipping manual
And fly safe!
And who am I to explain all this?
Eyeup Aerial Solutions has been operating safely and successfully in the drone industry for nearly five years.  Graham Degg has built a training and consultancy business based around helping other operators achieve additional flight exemptions.  Eyeup will also happily fly those difficult jobs that other operators are not allowed to including extended distance flights, working close to uninvolved people and flying way above the normal altitude limits.  All done legally and safely.
This means I am very familiar with the previous and recently introduced legislation and how it fits together to cover the whole drone industry.